Everything You Need to Launch Your Firm's Brand
When you choose ABB, you're not just getting a distinctive and impactful professional brand. You're gaining a complete toolkit to fast-track your journey to growth.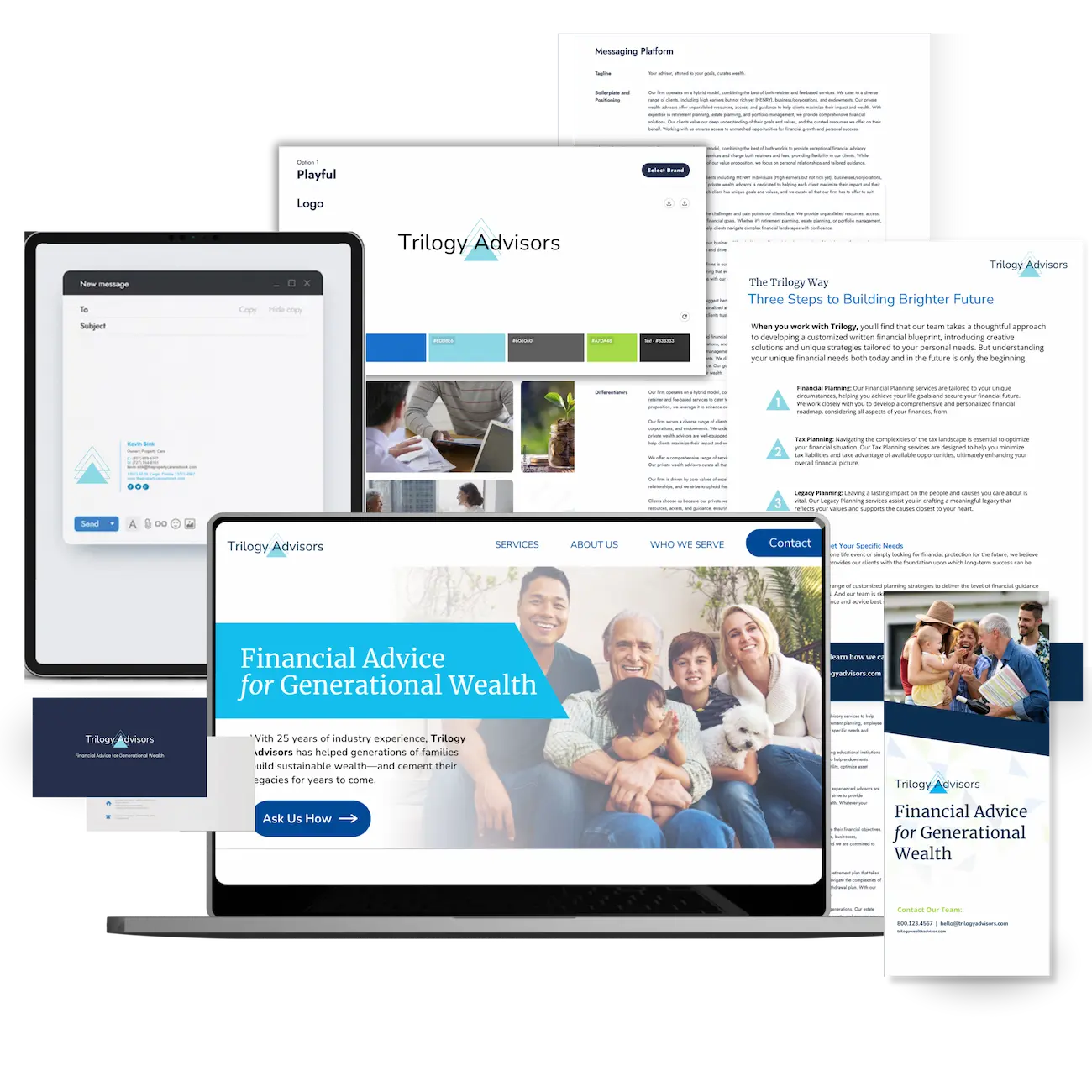 Not Only Does ABB Help You Define Your Brand, It Also Gives You the Assets Needed to Launch It
The problem with many of the options available to advisors for building a strong brand is simple. They just don't provide enough for what they cost. ABB takes a comprehensive approach, giving you everything you need to make a strong impression from day one.
Our proprietary algorithm generates three unique style boards that reflect your creative preferences. Your style boards include:
Custom logo ideas, ready for our team's professional polish
Balanced and functional color palettes
Typography and font selections
Brand icons and patterns, and
Interesting stock photography reflecting your target audience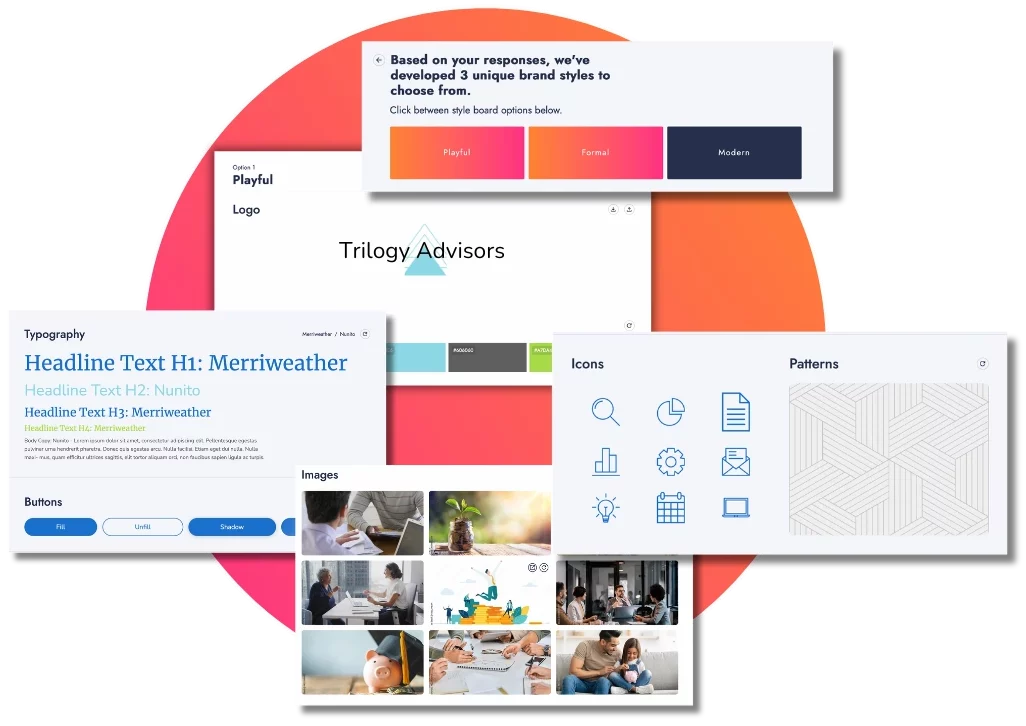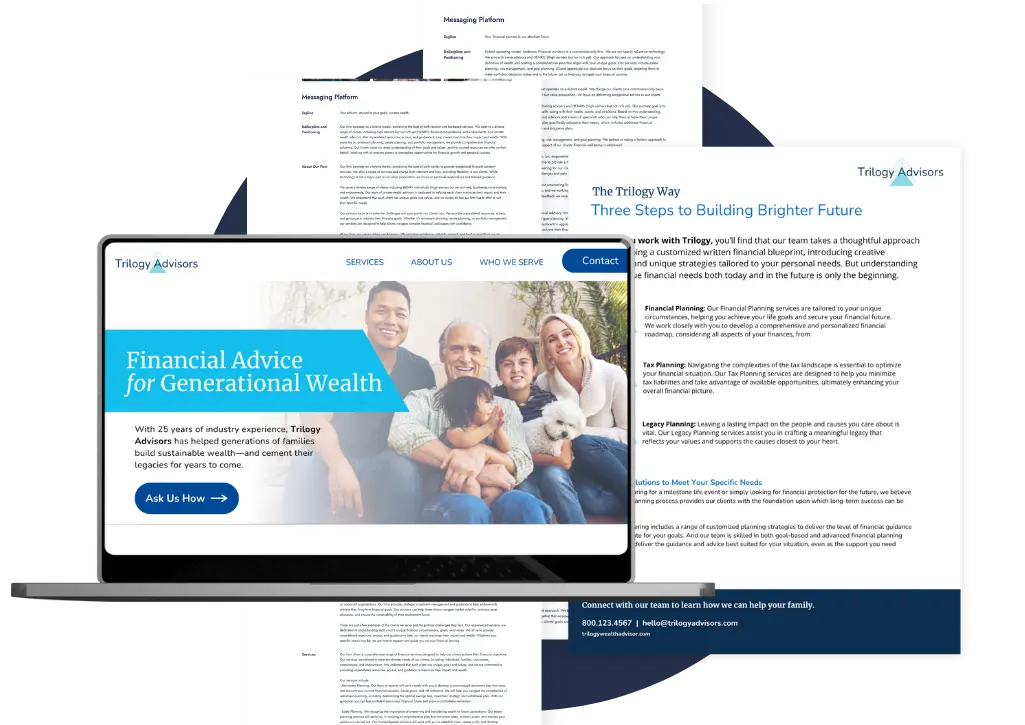 Crisp, custom company messaging that can be applied across a full range of marketing assets, like your website, social media profiles, firm brochures, and more, and includes:
Boilerplate & Positioning Statements
Firm Bios
Your Unique Value Proposition
Key Differentiators
Who You Serve, and
Services You Offer
Showcase Your Firm's
Value, Fast
Launch your brand with confidence with a range of matching brand assets all generated with a click of a button, including:
Professional business cards
A custom email signature
PowerPoint templates
Social media profile graphics
And more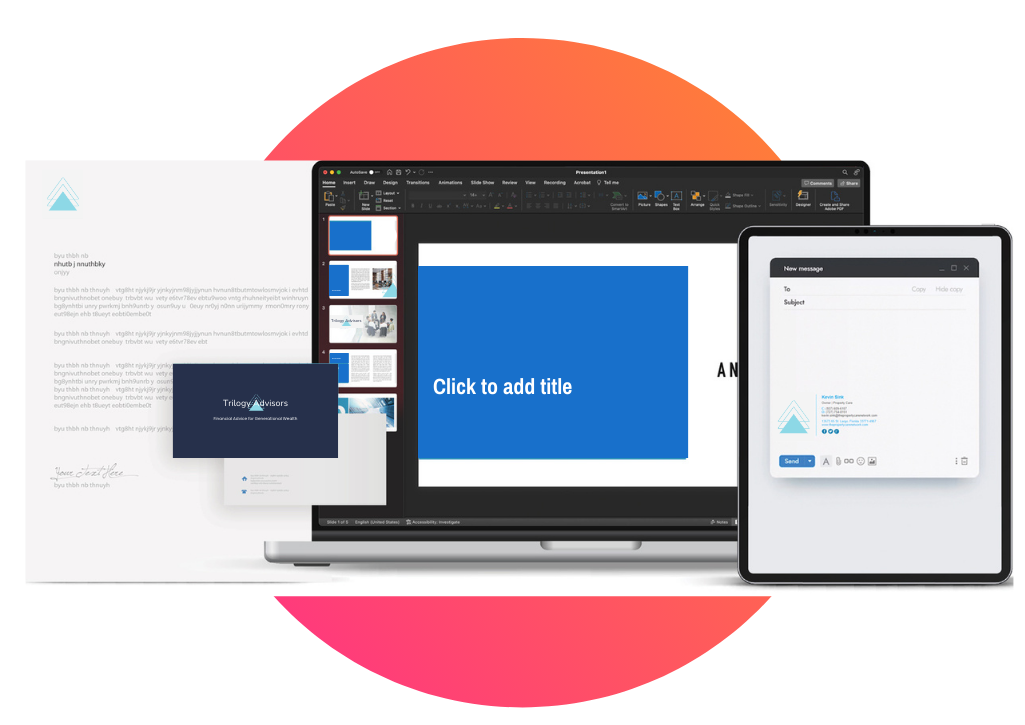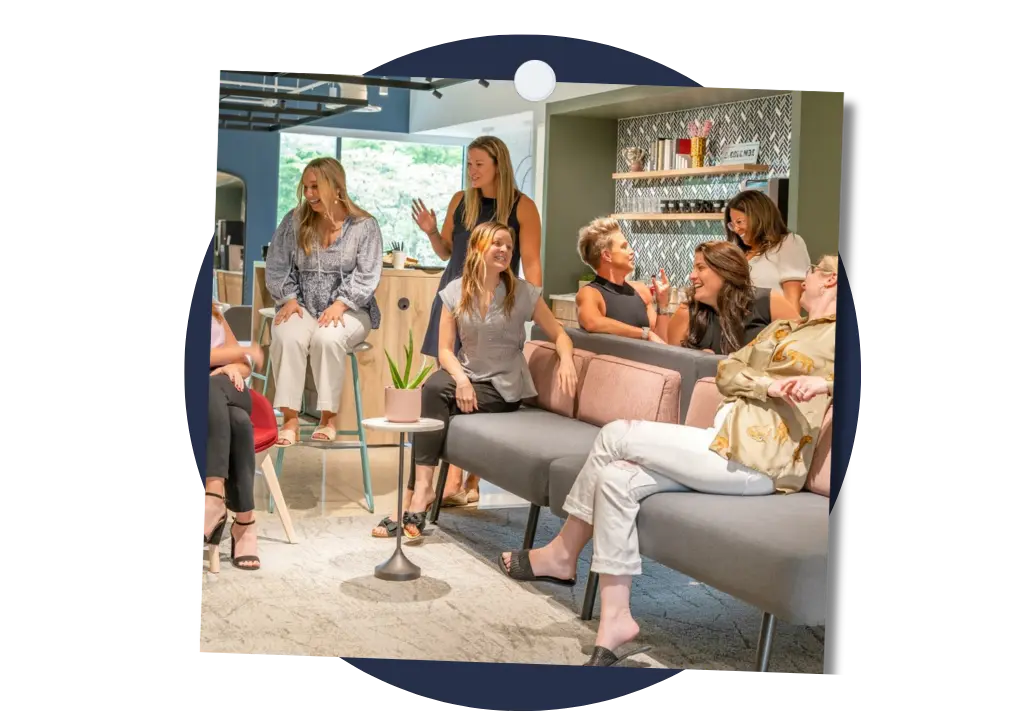 Professional Guidance & Support
Lean on Our Experience to Support Your Experience
Our expert brand concierge team is at your service to guide you through the process. Not sure what to share about your firm? Get in touch with our team. Need help selecting the right brand style board? Get in touch with our team.
And if you're looking for guidance on how to best grow your firm beyond launch, we can also provide ongoing marketing support through our consulting arm at Intention.ly
Your Brand Awaits —
Explore Advisor Brand Builder